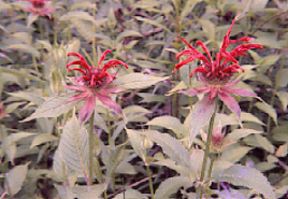 K-12 schools in York County in South Carolina, and Gaston and Mecklenburg Counties in North Carolina, were eligible to apply for funds to establish Schoolyard Hummingbird Habitats during the 2001-2002 academic year. Funds were provided to Hilton Pond Center for Piedmont Natural History by the Foundation for the Carolinas Impact Fund. The Center's Grants Committee selected the following seven schools and coordinators to receive funds for habitat installations in Spring 2002.
For a newspaper article about the awards, see Schools Abuzz Over Hummingbird Research.
---
Cotton Belt Elementary School, York SC
Patsy Parker
76 teachers & staff
675 students grades K-5
(Build recently in an old agricultural field, Cotton Belt's habitat will help beautiful the school grounds)
---
Gold Hill Middle School, Fort Mill SC
Chris Tough (parent)
18 teachers
744 students grades 6-8
(A Media Center bay window will overlook Gold Hill's habitat)
---
Morehead Elementary School, Charlotte NC
Angie Larner
9 teachers
125 students grades 2 & 5
(Morehead will be Charlotte's science/math/environmental students magnet school in 2002-2003)
---
Northside Elementary School, Rock Hill SC
Brenda Cason & Laura Dufresne (parent)
15 teachers
323 students grades K-5
(As an "Arts in the Basic Curriculum" Site, Northside will incorporate its habitat into that curriculum)
---
Rock Hill High School, Rock Hill SC
Paula Hough
6 teachers
350 students grades 9-12
(RHHS has a student population of 2,000 and will place its habitat along a nature trail)
---
Springfield Elementary School, Fort Mill SC
Mary Raines
36 teachers
502 students grades K-5
(Springfield's new campus adjoins the 2,300 Anne Springs Close Greenway)
---
Sunset Park Elementary School, Rock Hill SC
Connie Forrester
10 teachers
130 students grades K-3
(Sunset Park is a Title I school with a 98% minority population)
---
Congratulations to the seven recipients of this year's awards. Check back later on the Operation RubyThroat Web site for more information about the schools' activities as they install and make use of their Schoolyard Hummingbird Habitats.
All photos & text © Hilton Pond Center
Back to Schoolyard Hummingbird Habitats Introduction
Up to Top of Page